We're opening up this project to only 100 participants with the challenge to create books of poetry that not only contain beautiful and expressive words, but might also transform their physical book into a unique poetic expression. The theme of this project is 'Epics and Understatements'- the theme is meant as a jumping-off point for inspiration and can be interpreted however you see want!
You have 32 lined pages. Will you use them all to write one long epic, or fill a book with hundreds of couplets? You might unbind your book, add fold-outs, create interactive elements, or any other methods to transform the book itself into a poetic form. We'll be taking the Mobile Library with the books from this project to along during some of our Mobile Library tour stops in the 2013. The books will then become part of the permanent collection at Brooklyn Art Library, our home base in New York.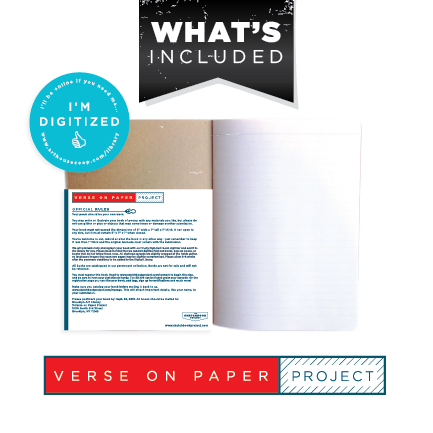 An official lined sketchbook for this project


A rule card giving you all the details you'll need to remember


Digitizing included for your submission, which will be uploaded into our Digital Library


An exclusive email filled with inspiration and resources on poetry, writing, and transforming your book.


Your book's entry into the permanent collection of Brooklyn Art Library in Williamsburg, Brooklyn, NY


Your book will take a trip in our Mobile Library to so it can be shared in different cities on the road!


Participants: 100/100
Sign up by: August 01, 2013
Postmark by: September 30, 2013
Theme: Epics and Understatements